FINANCIAL ANALYST ACADEMY

CHARTERED FINANCIAL MANAGER

ACADEMY
The International Board of
Standards
The Board & Academy offers
certifications directly to those who
are qualified in: Education,
Assessment, and Experience
Global Accreditations
We have earned ISO 9001
Certification and ISO 29990
Certification For Traning. We
maintain ISO 9001 and ISO 21001
Certification and EU Recognitions.
ISO 21001
We are now ESQ Agency Recognized
and accredited for ISO 21001
Certification in Europe which is a
new standard for Educational
Bodies. Not subject to BREXIT.
Earn Your
ChFM Chartered Financial Manager

Credential Today.
Financial Analyst Certification from an ESQ European
Accredited & ISO 21001 Certified Body
The ChFM Chartered Financial Manager



is the premier analyst credential for
those in the financial sector. A pure combination of financial planning and
financial analyst certifications.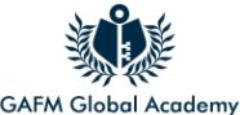 Apply Today
CHFM CHARTERED FINANCIAL MANAGER


- REGISTERED TRADEMARK USA - ALL RIGHTS RESERVED 1996-2022
CERTIFICATION BOARD OF STANDARDS FOR FINANCIAL MANAGEMENT AND PROJECT MANAGEMENT AND MANAGEMENT
CONSULTING AND CERTIFIED E-BUSINESS
ChFM Chartered Financial Manager

The Global Accredited Financial Planner Certification Program
Welcome to the International Board of Standards - Certifying Body
Welcome to GAFM Global Academy of Finance and Management ® International Board of Standards. Our International Board of
Standards Accreditation council is located in the EU and USA. Our Certification Body regulates standards for certification and
accredited education criteria for qualified training and degree programs. Our requirements are a direct path to certifications. The
Board of Standards awards board certifications in areas of: finance, accounting, risk, economics, and management consulting areas.
The GAFM/IBS is ESQ Accredited and ISO Certified for Quality and Training.
If you are qualified under our public requirements of graduate education and assessment with diplomas or masters education, we
can accept your application under the legal rules to approve you for ChFM Chartered Financial Manager

®

or AFA Accredited Financial
Analyst
®
Certification and Qualification. We also own and offer the CWM Chartered Wealth Manager
®
credential
.